Brazilian waxing is an extreme bikini waxing treatment that removes hair from the entire pubic region including the bottom.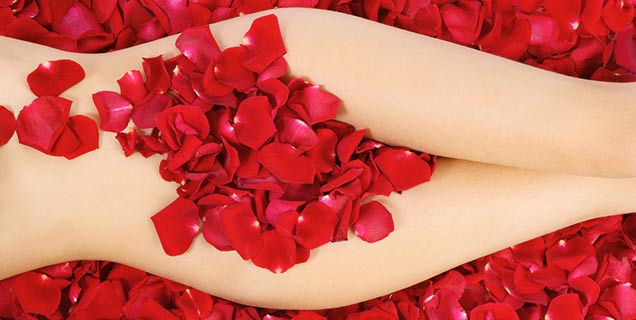 A Brazilian will get rid of all the hair, though most prefer to keep a small patch just above the vaginal area, often referred to as the "Landing Strip". This is optional and you can easily request to take everything off instead.
Brazilians are a very intimate type of waxing, and so we only perform this procedure after careful consultation with our clients.
What is involved in a Brazilian?
The wax used for this procedure is a premium, hot wax meaning it is applied directly to the hair that is to be removed. The wax basically wraps around each individual hair, and is then quickly pulled off after it dries. The wax is designed specifically for sensitive skin, so it's perfect for bikini or Brazilian waxing.
While waxing, it's best to hold the skin tight around the area about to be waxed, as this assists in the process and reduces any discomfort. Because of this, you may be asked to help stabilise an area with your hand. After waxing the pubic region, we will wax in the gluteal crease. After hair is removed, a special first-aid solution is applied to help soothe the area.
Does it hurt?
That depends on two factors, strong hair, and sensitive skin. In most cases, we'll do it so quickly you won't even have the time to feel anything.
We find that most of our clients are pleasantly surprised by how painless a Brazilian really is. Our use of premium hot wax also helps reduce the sensitivity on your skin. We also find that discomfort is significantly reduced if hair length is between 1 to 1.5 cm long.
How long do the results last?
After your first waxing, the results can last anywhere from four to seven weeks, depending on your hair re-growth rate and the season. Warmer weather tends to encourage faster re-growth; therefore your hair grows quicker during the summer. In most cases, you'll see minimal hair re-growth during the first three weeks, with noticeable increases from there onwards. We recommend a 4 weekly appointment for most of our clients.
However closely you trim, shave or wax your pubic hair is purely a matter of personal preference. It's important that you do whatever makes you feel comfortable; whether you like to be bare or prefer a more natural look. You can be sure that whether you're doing this for the first time or you're a more seasoned Brazilian girl, we will do our best to put you at your ease and ensure that your treatment is as fast and painless as possible.
Do we offer the cheapest Brazilian waxing on the Sunshine Coast?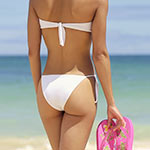 No.
Nor is it the most expensive in town either.
Have you ever tried to look for the cheapest hair cut on the Sunny Coast? That never ends well. We offer only premium grade wax treatments, high hygienic standards, experienced therapists, who treat all our clients with the highest respect and privacy.
If you are ready to feel soft, silky and smooth, visit our waxing price list page and call us to secure your appointment.
Look forward to seeing you soon!