The emphasis at A Perfect Blend is on friendly, professional service, provided by caring professional people who love their work.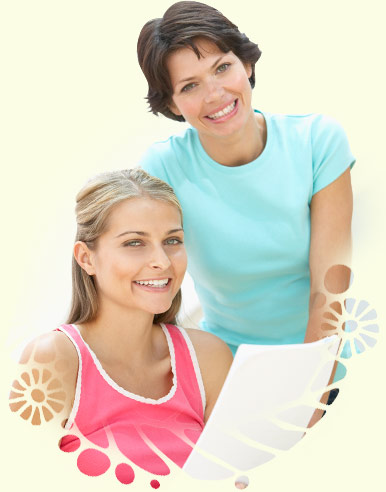 Naturopath and Health Practitioner Jobs
We are always seeking fully qualified and motivated therapists to be part of our vibrant team!!!
If you are interested to find out more about our job positions available, email your resume and brief cover letter to Lisa at jobs@aperfectblend.com.au or visit www.aperfectblend.com.au/about-us for more information about our clinics.
Naturopath Position Available
Mooloolaba Clinic – August 2017
We are looking for a fully qualified Naturopath to join our team as a Naturopathic Consultant.
The position is most suited to someone who is passionate about healthcare and is looking for an environment where they can further grow and build their career.
Our location is well positioned in the heart of Mooloolaba Esplanade, with modern air-conditioned rooms and full clinic facilities. At A Perfect Blend we pride ourselves on and have a growing list of loyal clients.
The role is fully supported by a terrific administration team. Allowing our therapists to concentrate on clinical work. Position is negotiable for three to five days per week, Mon-Sat at our Mooloolaba clinic.
The Essentials:
Full Naturopathic qualifications
Two (2) or more years practical experience (New Graduates considered)
Current Association membership with first aid and insurance
An ability to manage relationships with product suppliers.
What we will be looking for:
Be willing to dedicate time and energy into building your clientele and participate in the promotional efforts of the clinic.
A Team Player with a happy vibrant attitude.
Excellent interpersonal skills with the ability to build rapport with clients.
A person who is self-motivated, well groomed, professional and confident.
Permanent resident of Australia, sorry no working holidays or visa applicants.
Good rate of pay offered and a long term commitment is required, as we will assist you to build a great client base – no short term applicants please!
How to apply
If you are interested, email your resume and brief cover letter to jobs@aperfectblend.com.au
Or visit About Us for more information about our clinics.
Lisa McDonald | Manager
A Perfect Blend – Massage, Health and Beauty
Shop 4, 2 Brisbane Road, Mooloolaba Q 4557
T: + 61 (07) 5478 0748    E: jobs@aperfectblend.com.au

Interested in a Massage Therapist position with us, please click here.