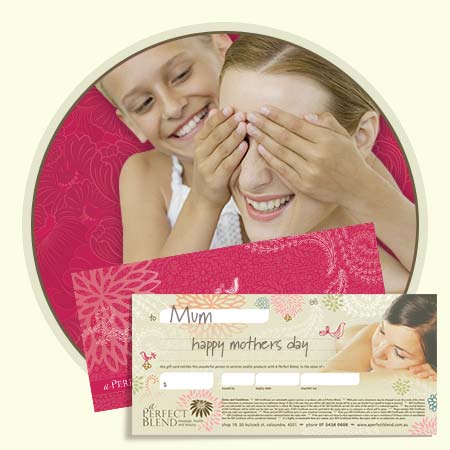 Mothers Day Gift Vouchers
Make her feel extra special this Mother's Day! These beautiful gift vouchers can be mailed via post, anywhere within Australia for FREE. Or for those short of time choose the online emailed Gift Certificate option! Payments are made through our secure online purchasing gateway so you can be sure your accounts remain safe.
Please complete the gift form below, alternatively phone 0403 735 534 for assistance. Want to know more about the packages below, please follow the link.
more information
Please note, all Mother's Day Gift Vouchers will automatically have a minimum 2 year expiry date.  Gift vouchers purchased after 3pm AEST on Saturday May 9th, will be processed on the following working day (Monday, May 11th 2020).
Your Mother's Day Gift Voucher