This recipe is so easy and only takes 10-15 minutes to make.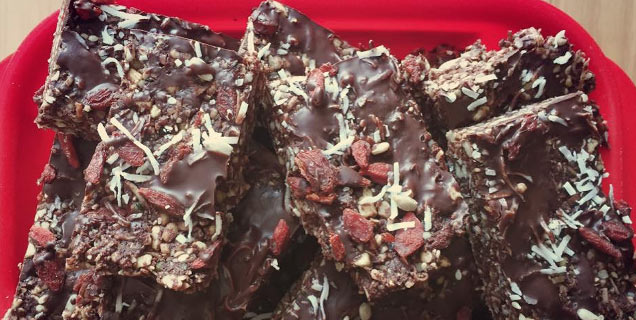 What's even better? It's packed with antioxidants, nutrients and good fats to assist with hormone production, cell membranes strength & support, nourishing the nervous system and carrying those fat soluble vitamins A, D, E and K. It is also free from refined sugar, and only contains a small amount of dates.
Ingredients
Organic is preferable.
1 cup – cashews
1 cup – sunflower seeds
1 cup – shredded coconut
½ cup – sesame seeds
½ cup – hemp seeds (optional)
½ cup – cacao powder
1 ½ cups – dates (soaked in hot water for 5 minutes)
½ cup – coconut oil
Handful Goji berries
100g – good quality raw chocolate (I use loving earth)
Instructions
In a food processor, process cashews and sunflower seeds until they are a crumbly flour consistency.
Place the processed sunflower seeds and cashews into a large bowl ad add coconut, sesame seeds, hemp seeds, cacao and goji berries.
In the food processor, place the moist dates and coconut oil and blend until a paste like consistency. Mix this in with other ingredients, it may take a few minutes to properly combine.
Press mixture into a baking tray (lined with baking paper – this will help to get it out) and sprinkle a handful of goji berries and coconut on top.
Melt chocolate (careful not to burn!), and drizzle over the goji berries and coconut, then refrigerate for an hour before cutting.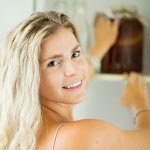 Make managing your health simple!
For more information and advice on using superfoods, book your FREE Consultation with our expert Naturopathic Nutritionist, Shani Sulter.