Craniosacral Therapy is a gentle method of enhancing the function of the craniosacral system.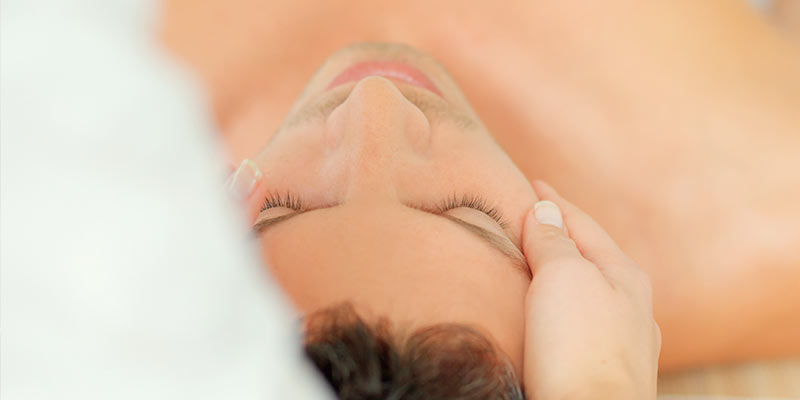 This system helps protect and assist the delicate tissues of our nervous system; such as the brain, spinal cord and fine nerve fibres. It is comprised of the bones of the head, spine, face and mouth as well as the fascia and more delicate membranes and fluids contained within.
Craniosacral Therapy
Craniosacral Therapy is a non-intrusive therapy that works with the entire structure, physiology and mind. The pressures used are very gentle and although the focus is in and around the head and spinal column, the treatment may be applied anywhere on the body.
It can help to boost general well-being, reduce stress, improve quality of sleep, increase energy and enhance the functioning of all the body's organs via the nervous system.
Craniosacral therapy is particularly useful for:
Migraines and headaches
Chronic neck and back pain
Motor coordination impairments
Stress and tension related problems
Infantile disorders
Central nervous system disorders
Emotional difficulties
Temporomandibular joint dysfunction (TMJ)
Autism of certain types
Learning disabilities
Digestive disorders and colic
Your massage therapist may use craniosacral therapy as the primary treatment method or combined with other complementary techniques, such as Myofascial Release. Together, these therapies enhance the healing session and effectiveness of the treatment for some disorders. Craniosacral Therapy can treat a wide range of conditions and can be used to treat all age groups including babies and young children.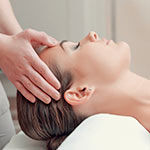 Getting a massage can do you a world of good. And getting massage frequently can do even more. Tip the scales in your favor …and keep it that way! Include massage as part of your work schedule.
For more information on the benefits of Remedial Massage Therapies follow the links.