Your complete range of natural & organic, handmade bath and body soaps.
Blended with natural and 100% organic certified ingredients for luscious, creamy bubbles, plus natural skin conditioning agents for sensitive skin.
Infused with a divine blend of scents, these premium soaps will leave your skin clean and delicately scented.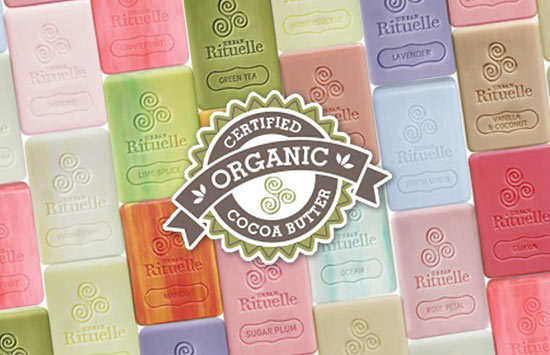 Urban Rituelle – Organic Cocoa Butter
Smell delicious all day!! Each soap bar contains Certified Organic Cocoa Butter for a super rich and creamy layer of bubbles.
With the added benefit of moisturising and enriched with Glycerin & Vitamin E to promote soft & supple skin. These divine bars will not only leave you clean, they will leave your skin feeling soft.
Multiple scents to choose from.
from $4.25ea or $12.75 –4pck

Harmony Soapworks – Goats Milk
Your best alternative to traditional soap, especially suited to those with dry, itchy or extra sensitive skin.
Made with goats' milk, organic clays, pure olive oil, herbal exfoliants and essential oils.
Rich in proteins, minerals & vitamins to naturally soften and moisturise the skin. Nourishing and gentle on sensitive skin. Beautifully scented and produces a rich luxurious lather.
Goat's milk is naturally rich in Calcium, Vitamin B6 and Vitamin A. Along with added natural nut oils, these nutrients help to gently cleanse and condition your skin. Leaving it soft, healthy and beautiful.
Scented & Unscented options available.
$5.95ea
The benefits of a natural & certified organic soaps
A natural handmade soap will always be completely natural. It may or may not be certified organic but it definitely will not have a single synthetic ingredient in it! Natural soaps are made from essential oils, natural butters, and other natural oils added in to change the benefits of the soap as well as the natural scent. There is nothing else in there, just pure, natural ingredients!
All natural & certified organic soaps we stock are:
Chemical free
Free of Artificial Fragrances
Free of Artificial Colours
Free of Artificial Preservatives
Free of Sodium Laurel Sulphate
Free of Propylene Glycol; and
Free of Petrochemicals.
Why choose a more natural soap?
In general, soap seems like a good thing, after all cleanliness is next to Godliness. But in our germ-afraid society, have we gone too far?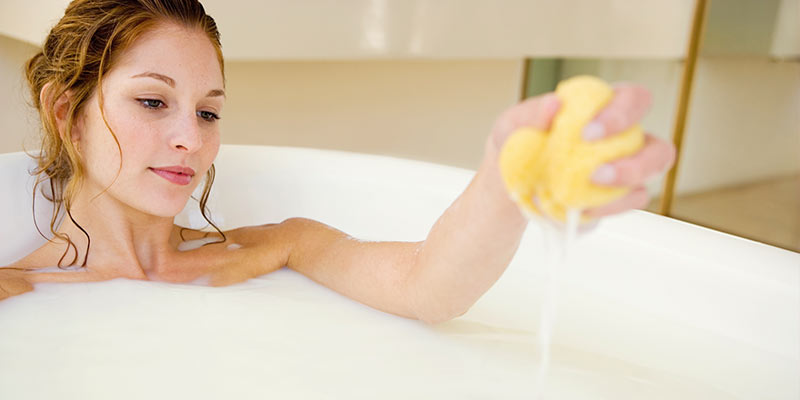 Unfortunately, many of the things we use as "soap" are actually harsh detergents.
Rather than the gentle action of true soaps that pull dirt and grime off the skin, most commercial versions are more detergent than soap and strip the skin of vital oils. This is also true of many body wash products that don't contain any soap whatsoever, just a chemical cocktail…