The emphasis at A Perfect Blend is on friendly, professional service, provided by caring professional people who love their work.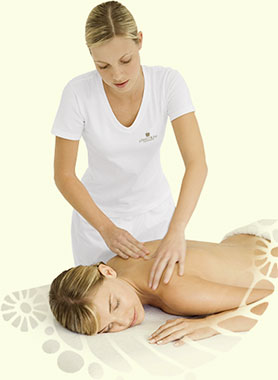 Remedial Massage Jobs
We are always seeking motivated, diploma level, massage therapists to be part of our vibrant team!!!
If you are interested to find out more about our job positions available, fill out our online job application or visit www.aperfectblend.com.au/about-us for more information about our clinic.
Are you the Remedial Massage Therapist we're looking for?
November 2020
Are you a fun, energetic practitioner and have a desire to excel in private practice. Are you keen to treat any problem from simple neck conditions to chronic injuries to general stress and tension? Are you looking for an opportunity to become more than just a standard team member because you know you have so much to give.
We have a Remedial Massage Therapist position available 2 days per week (Tuesday thru Friday) plus every second Saturday, 8:30am til 4:30pm. You will be joining a Team of Therapists' who support each other, enjoy having a laugh and believe that success is a team effort.
The role is fully supported by a terrific administration team. Allowing our therapists to concentrate on clinical work. At A Perfect Blend we believe massage therapy can make a profound difference in a persons life.
The position has become available due to  a long standing Team Member wanting to travel around Tasmania and wherever else she can. This Therapist has enjoyed working 3 days per week including Saturdays and has had consistently fully booked days. We are looking for someone who can fulfil her shoes and hit the ground running.
The Essentials:
Diploma of Remedial Massage Therapy.
Association membership with first aid and insurance.
Other Modalities ie Reflexology, Hot Stone Massage, Lymphatic Drainage etc are not necessary but would be an advantage.
Soon to graduate or new graduates are welcome to apply.
What we will be looking for:
Be willing to dedicate time and energy into building your clientele and participate in the promotional efforts of the clinic.
A Team Player with a happy vibrant attitude.
Excellent interpersonal skills with the ability to build rapport with clients.
A person who is self-motivated, well groomed, professional and confident.
Permanent resident of Australia, sorry no working holidays or visa applicants.
No short term applicants please!
How we work:
You are free to plan your massage treatments as you see fit. There are no massage routines or sequences to learn.
We share ideas and techniques so that we can all grow as Therapists'.
We allow 15 minute turnaround time between each client for cleaning, bathroom break, recording treatment notes and room prep. No back to back bookings.
Lunch breaks are allocated every day.
All linen and treatment supplies provided for you.
This is a commission based casual position plus super.
We laugh, have fun and make the most of every day.
Interested? We would love to hear from you! Fill out our online job application. 
A Perfect Blend – Massage, Health and Beauty
Shop 19, 50 Bulcock Street, Caloundra Q 4551
T: + 61 (07) 5438 0688    E: caloundra@aperfectblend.com.au