At A Perfect Blend we wanted our beauty services to be based on the safest and purest products available. After extensive research we are very pleased to introduce you to Organic Spa, an Australian Made, Certified Organic and Vegan skin care range.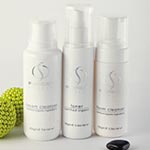 Organic Spa is not a 'pretend' natural product. It has attained full organic certification from the Organic Food Chain and has been assessed by the Vegan Society in the UK as meeting their strict standards. This is the real deal if you're looking for a professional beauty treatment that doesn't contain all the nasty chemicals that other Therapists' use.
We've also added three new Specialty Facials to our Beauty Services.
The Age Vita-Renewal Treatment
Multi Detox Clay Treatment; and the
AHA Rejuvenate Peel.
So whether you want to reduce the visible signs of ageing, restore radiance or balance sensitive, combination and oily skin we have a treatment to help.
As a Naturopath I'm very particular with what I put in and on my body. So when I was first introduced to Organic Spa I was very excited as it ticked all the right boxes for being genuinely certified organic and natural. I was so impressed after one treatment I'm already lining up to have several more. My skin feels smoother, looks more even and doesn't get as oily. I'm obviously sold on it and I am very proud to be able to offer it to you.


Lisa McDonald – Naturopath, Nutritionist and Massage Therapist
Our Beauty Treatment services
At a Perfect Blend, our facials are designed to leave you feeling relaxed and rejuvenated with your skin glowing and you feeling wonderful. However, as 'Skin Therapists' we are also committed to providing REAL RESULTS to address your specific skin concerns.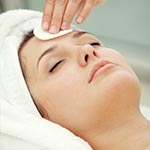 Whether you just want the perfect place to unwind or you're concerned with the signs of premature ageing, a dull complexion, excessive oiliness and clogged pores. We have a customised, organic facial solution to provide you with great results every time.
To see a full list of our beauty services, please following the link.