Repetitive Strain Injuries (RSI) occur from repeated physical movements doing damage to tendons, nerves, muscles, and other soft body tissues.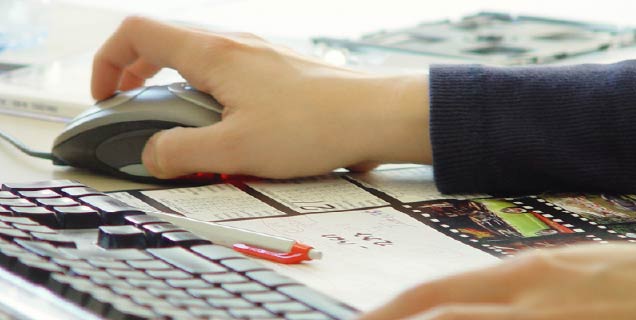 From office workers to tradies, dental assistants to hairdressers, Repetitive Strain Injuries are affecting millions of people everywhere and from all walks of life.
Symptoms of RSI can include: 
Tightness, discomfort, sore or burning sensation in your hands, wrists, fingers, forearms, or elbows
Tingling, coldness, or numbness in your hands
A need to massage your hands, wrists, and arms.
What can you do?
For many RSI sufferers, a highly effective treatment is the integration of Massage combined with Stretches and Exercises.
Massage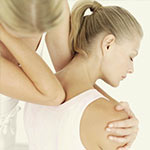 Massage is used to help relax and lengthen tight, restrictive muscles. Break down scar tissue in injured muscles. Reduce adhesions on affected tendons at their point of attachment to the muscle or to the bone. And by removing toxins, increasing the overall circulation and nutrient delivery to the associated tissues.
All of these wonderful benefits help overworked muscles to relax and injured muscles to recover quickly.
Stretches
Use a stretch and exercise routine specifically designed for structural integrity and muscle balance where the injury exists.
For example, if the injury is Tennis Elbow, the stretch must provide strength between the wrist and elbow flexors. The wrist and elbow extensors, and wrist and forearm pronators and supinators.
By creating strong flexible muscles surrounding the specific joint, that joint will no longer be highly susceptible to Repetitive Strain Injuries.
Any one of the above listed elements by itself is OK, but by implementing them altogether increases the success rate of the treatment dramatically.
Of course prevention is better than cure!
For office workers, good work habits to avoid RSI include using a correct typing technique and posture as well as the right ergonomic equipment.
Hold the mouse lightly, don't grip it hard or squeeze it, use a light touch on the keyboard, don't hammer those keys. Take lots of regular breaks away from your computer, and be aware of what your body is telling you.
Some good basic stretches can be found in our office stretches article here.
Remedial Massage!
If you or someone you know suffers from a repetitive strain injury, one of our experienced Remedial Massage Therapists can help get you back on track to a normal pain-free life. Find out more by following the link.