Waxing removes hair from the root and should last up to six weeks.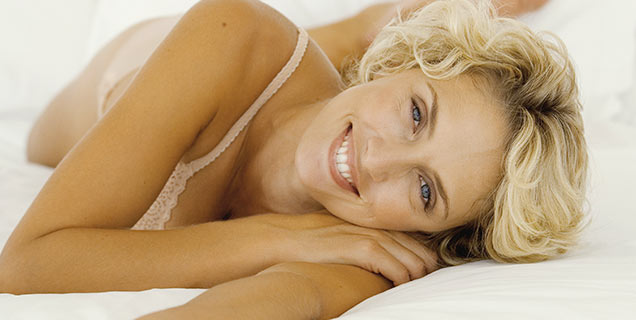 So why isn't this always the case and you sometimes see re-growth much sooner?
Well, it depends on a few factors. Where your hair is currently in it's growth cycle, area involved, breakage and seasonal changes. Thankfully, the most influential and easily manageable of these will be controlling your hair growth cycle.
Hair growth cycle
Basically there are three stages to hair:
growing
transitional; and
resting
At any given time approximately 80 to 90% of hair follicles are in the growing phase, the rest are either in the transitional phase which is 2 to 3% or in the resting phase, 10 to 15%.
This means at any time a portion of your hair is growing underneath the skin and hasn't reached the surface yet. Or it is above, but isn't long enough to be grasped. Your waxing treatment won't be removing these particular hairs and in the next couple of days or weeks you will see them appear ahead of the rest.
The easiest remedy is to time your second waxing appointment a little early, say within 2 to 4 weeks. This will give you a chance to remove those additional hairs from the root and help your regrowth to become evenly timed. Letting you go longer between your treatments.
Over time, regular waxing will often cause the follicle to become damaged causing it to come back finer or just stop growing altogether.
Personal influences
Personal hair growth rates can also differ between individuals. Your sex, age, hormone levels and genetics also play a small role in your hair's return.
Different areas of the body also don't spend the same amount of time in the three stages of regrowth. Meaning hair removal on your legs may not grow back in sync with your bikini waxing. Even though both were performed on the same day.
Breakage
When the hair is being waxed, instead of being removed from the root, it can break off above or even below the skin's surface. Although professionals can break the hair, it's much more likely if you do your own. The hair not only appears much sooner but can create a sharp edge which may lead to ingrown hairs.
Season
Lastly the current season does play it's part in regrowth. The same rule applies for waxing as it does for your haircut. Warmer weather will tend to encourage faster re-growth; therefore your hair will simply grow quicker. Speeding up the whole cycle during the summer and slow it down during winter.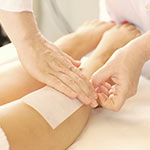 At A Perfect Blend we pride ourselves by having the very best quality waxes combined with highly skilled therapists. Our treatments are sure to leave you with minimal discomfort and a better lasting result!!!
For more information and pricing visit our waxing services page or contact us on 07 5438 0688 to consult with our experienced skin care therapists about your needs.