Feeling sluggish or less than energetic during the day is bad enough, but insomnia can also reduce cognitive functions while increasing depression, anxiety and problems with memory. Poor sleep can be due to many factors including general stress, hormonal or schedule changes and short-term or chronic pain.
Signs of insomnia may include:
simply not feeling refreshed after your sleep
daytime drowsiness, fatigue and irritability
reduced cognitive functions
increased depression and anxiety
problems with memory; and
tension headaches
How can Relaxation Massage Help
Massage has long been known to enhance relaxation and improve sleep patterns.  One of the most important brain chemicals our brain produces to make us sleep is serotonin. When we suffer from insomnia most of time it is because our body is lacking that precious hormone.
Massage has been proven to have a positive action on the nervous system and helps the brain to produce serotonin. Therefore in addition to relieving tension headaches and relaxing your muscles, massage helps restore your hormonal balance to correct sleep patterns.
Talking time out to have a massage helps to release tension build up. The most common area we are asked to work on is the neck and upper back. Areas where most of us carry our stress. Tension is tight muscles, which if left unaddressed, leads to discomfort or pain and in turn a poor nights sleep. And so the cycle carries on.
Combining Massage with Lavender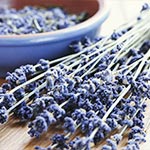 While massage has long been known to encourage relaxation for better sleep, an aromatherapy massage using essential oils (particularly Lavender) can be even more effective. A couple of drops in the bottom of the shower, on your pillow or in an oil burner are easy ways to utilise the calming effects of lavender.
How do we know this?
Clinical studies of patients receiving a massage with and without essential oils found those whose massage included lavender showed a more positive reaction including improved sleep, less anxiety and stronger mental capacity.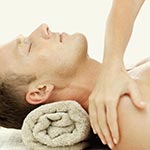 Sleep plays a vital role in good health and well-being, so what better way to improve your vitality and state of mind than a relaxing, therapeutic massage?
Click here for more information on the benefits of Relaxation (Swedish) Massage Therapy.