Everyday clients phone to book their appointment and ask 'I would like it to be a deep tissue massage'. But is deep tissue what you really want?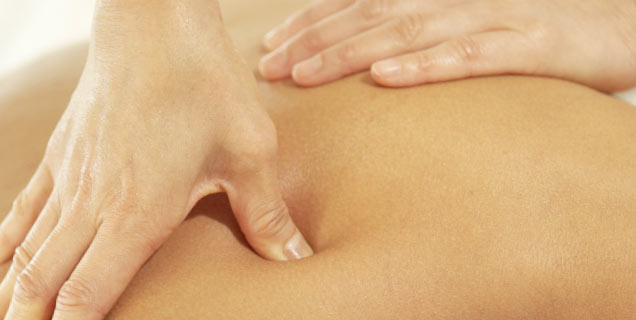 The term Deep Tissue Massage is probably the most over-used and miss-used term in massage therapy. A deep tissue massage is not as most people believe a massage administered with firm pressure.
Deep Tissue Massage explained
Deep tissue massage is a very specific type massage reserved for chronic problems and severe restricted range of motion conditions such as frozen shoulder, carpal tunnel syndrome and abdominal surgery. The primary goal of deep tissue massage is to decrease symptoms of pain, break down scar tissue and muscle adhesions to restore normal range of motion.
When a muscle is tight, over used or damaged due to injury, adhesions form. Think of adhesions as extremely rigid bands of muscle and fascia so tight that the muscle is barely able to stretch. Techniques used during a deep tissue massage are designed to break up these adhesions. In doing so this promotes healing of the musculature and restoring normal range of motion.
A Deep Tissue Massage is more intense than a Remedial Massage, but you should not be left crying. The Therapist should always work within your pain limitations.
The Therapist may use their knuckles, forearms or hands to accomplish the necessary pressure required to achieve the desired result. The strokes used are slower, deeper and more focused to reach the sub-layer of muscle, connective tissue and of course those pesky adhesions.
Full-body Deep Tissue Massage?
A full body Deep Tissue Massage would be very unpleasant to receive, not to mention very taxing on your Therapist. More commonly Deep Tissue techniques are applied to one or two areas of the body in combination with Remedial or Swedish Techniques. This allows for a more full body treatment with focus on a specific problem area in a relatively short appointment time. This may be what was originally referred to as a "full-body deep tissue" massage and may potentially be the origin of today's misconception.
What should I really ask for?
It is more important for us to know what you a looking to get out of your massage. This way we can book you with the Therapist who is going to help you achieve your desired result. Don't get hung up on this style or that, tell us what sort of massage you would like to receive. For example:
"My neck and shoulders are tight and it's giving me headaches.'
"I bent over in the garden and triggered my sciatica, but I can't have anyone go too hard on me."
"I would like to see someone who uses firm pressure."
"I've had an emotional week and just want to see someone who gives a good relaxing massage".
No worries, we can help!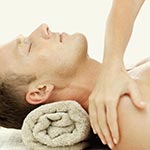 Take control of your health and make time for a regular massage.
For more information on the benefits of Therapeutic Massage follow the link.