Just as the shape of a mustache can drastically change the appearance of a man's face, the shape of the eyebrows greatly affects the appearance of the eyes.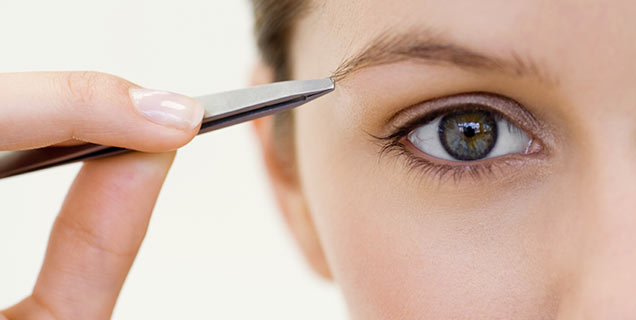 The overall appearance of the eye area is defined by the arch, length, and thickness of the eyebrow.
Knowing your face shape is the first step to understanding which eyebrow shape best suits you. Start by pulling your hair back from your face, and with no makeup on, look closely in the mirror.
OVAL SHAPE
Your forehead is wider than your chin.
You have prominent cheekbones.
Your face gracefully tapers to a narrow oval chin.
If your face is oval you can flaunt that coveted high eyebrow shape like a pro. Thinner high arches are "an attention-grabbing power brow" for oval faces because it suits the proportions.