Exercise can often leave muscles feeling fatigued, stiff and sore.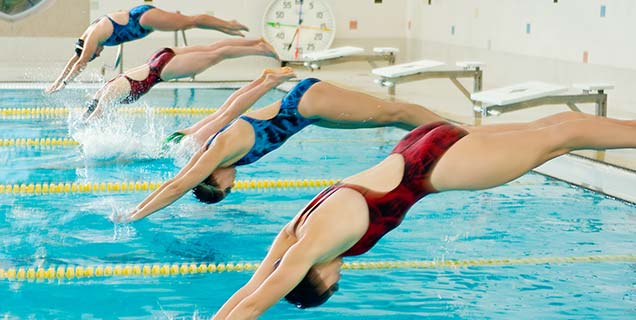 Muscle tightness can build over time causing severe pain, reduced flexibility and postural imbalances. Massage can provide relief from these symptoms and improve flexibility by using techniques to stretch, lengthen and improve the suppleness of muscles.
In the unfortunate event that you have sustained an injury, massage has been shown to speed up recovery and healing time.
Scar tissue which is often formed to guard an injured area can significantly reduce joint movement and overall flexibility. Massage helps break down this scar tissue, facilitate the removal of lactic acid and improve oxygen and nutrient availability to muscles.
Sports massage is a type of massage that is specifically tailored to sporting injuries or ailments. It is not meant to be a relaxing massage and, indeed, can become quite vigorous at times. Contrary to its name, sports massage is not only utilised by professional sportspeople or people that exercise heavily. It is of benefit to anyone that exercises, even if it is only mild exercise such as regular walking.
The Purpose of Sports Massage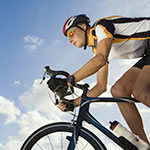 Sports massage is designed to prevent and relieve injuries and conditions that are associated with exercise. It can often be quite strenuous and is meant to relieve and reduce the stress and tension that can build up within the body's soft tissues while exercising. It can be carried out before, during, or after playing sport or exercising and uses techniques that are designed to increase endurance and performance, to minimise the chances of injury and, if there is an injury, to reduce the recovery time.
What causes muscle soreness?
Some of the reasons why you may have specific muscle soreness include micro tears, tightness, adhesions, spasms, lack of nutrients or oxygen, build up of waste products, pain receptor stimulation and nerve irritation. This can cause inefficient muscle function and restricted movement and therefore limit the effectiveness of your training.
What Sports Massage Can Do For You
Sports massage can treat a variety of ailments and injuries that may occur as a result of exercise. It also has other benefits that allow you to train or exercise more efficiently. Some benefits that sports massage has include:
Improving circulation and oxygen availability to muscles that are needed for efficient function
Alleviate muscle spasms and nerve irritation
Functional separation of muscle and connective tissue by breaking up adhesions
Improving the range of motion and shock absorption capabilities of the muscles, which in turn helps you to work more efficiently and reduces the risk of injury
Deactivation of trigger points – tight muscle tissue that can refer pain locally or to other areas of the body
Providing relaxation and stress relief, which is important for accelerated recovery time
Increased energy, mental alertness and clarity
Could you benefit from sports massage?
More time and investment into your health and recovery can make a world of difference to your personal fitness, but it does take planning.
Firstly, it is important to find the right massage therapist for you with appropriate experience and qualifications.
Secondly, work out the right frequency for you. The frequency of massages will depend on how well you recover, regardless of how much training you do or what level you are at. However, the more taxing your exercise is on your body, the more massage you may need. You could find that you need a massage weekly, fortnightly or monthly if you choose to make massage a regular part of your recovery program.

Thirdly, organise your recovery program wisely. Schedule your massages well in advance to avoid putting them off due to busy schedules of either yourself or the therapist.
Remedial and Sports Massage!

Our Remedial Massage Therapists endeavour to identify the original dysfunction causing your pain, treating the source and not just the symptoms.
Results may include:
Reduction in pain (including headaches).
Relief from tight muscles.
Increased mobility and flexibility.
Improved posture.
Healthy connective tissue.
Improvement in overall health and wellbeing.
Results of remedial massage will vary depending on the individual. So if you would like to know more about our Remedial Massage services and how they can help you, follow the link.